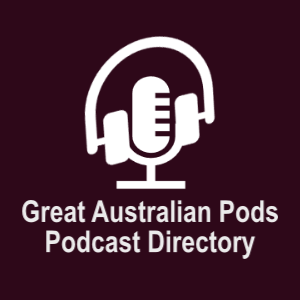 Great Australian Pods is the ultimate destination for finding and enjoying Australian podcasts. If you are looking for a new podcast to listen to, look no further than Great Australian Pods. Whether you are looking for comedy, politics, sports, arts, education or anything in between, you will find it here. A showcase of Australia's best and brightest podcasts from Australia, covering a wide range of genres and topics. You can find podcasts that make you laugh, think, learn, or inspire you. Explore the amazing world of Australian podcasts and discover your next favourite podcast. New podcast entries are added regularly.
I'm Chery Gladman, a long-time podcast enthusiast with interests in digital humanities, comedy, history, and tech. I created Great Australian Pods as a passion project to help spread the word about Australian podcasts and podcasters. I've been a judge at the annual Australian Podcast Awards several times, and can usually be spotted wandering around Canberra wearing headphones and listening to various podcasts.
The Suggest A Pod form can be used to submit an Australian podcast or to contact me.